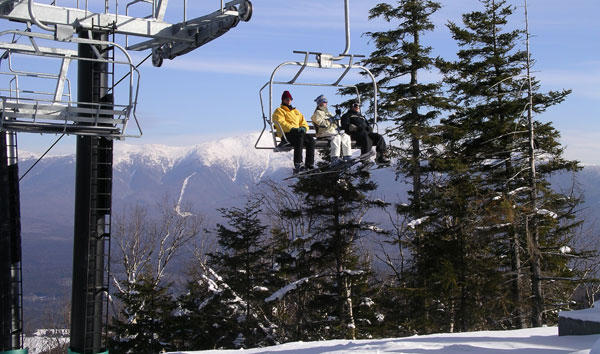 New England Ski Resort Reviews
They say if you can ski in the East, you can ski anywhere! That's a great alpine adage, for New England skiers that live by the Farmer's Almanac for snow predictions, and live for the snowy months of November to March for skiing and snowboarding. No doubt, the best Eastern skiing is in the New England states of Vermont, New Hampshire and Maine. Here are our New England Ski Reviews.
The Green Mountains of Vermont are blanketed in white in winter and feature over a dozen of New England's finest ski mountains from humble ski areas to world class resorts like Stowe and a private ski club – Hermitage Club. The White Mountain state of New Hampshire offers some fabulous skiing and views to take your breath away. And then there is Maine skiing, Sugarloaf and Sunday River are the two biggest in New England and definitely worth the journey but there are a plenty of other lesser-known gems like Magic and Burke Mountain.
Northern New England's ski resorts offer terrain for any ability from beginner to groomed cord to backcountry, and a wide range of slopeside resorts with children's ski lesson programs and ski events all winter long. Ski resorts are evolving to offer so much more than just skiing and riding too – look for Zip Lines and Mountain Coasters at New England ski resorts. Read our ski resort reviews including our Top 10 New England Ski Resorts.
Check out our Ski Resort Reviews and watch our Eastern ski videos.
New England Ski Reviews
Top 10 New England Ski Resorts
Top New England Resorts for Snowmaking
Rustic New England Ski Resorts
Best Spring Ski Resort for Families
Top Early Season Ski Resorts
New England Ski Resort Directory
New Hampshire Skiing
Vermont Skiing
Maine Ski Directory
Massachusetts Ski Directory
New England's Most Scenic Trails
New England's Most Difficult Ski Trails
Best Glade Skiing in New England