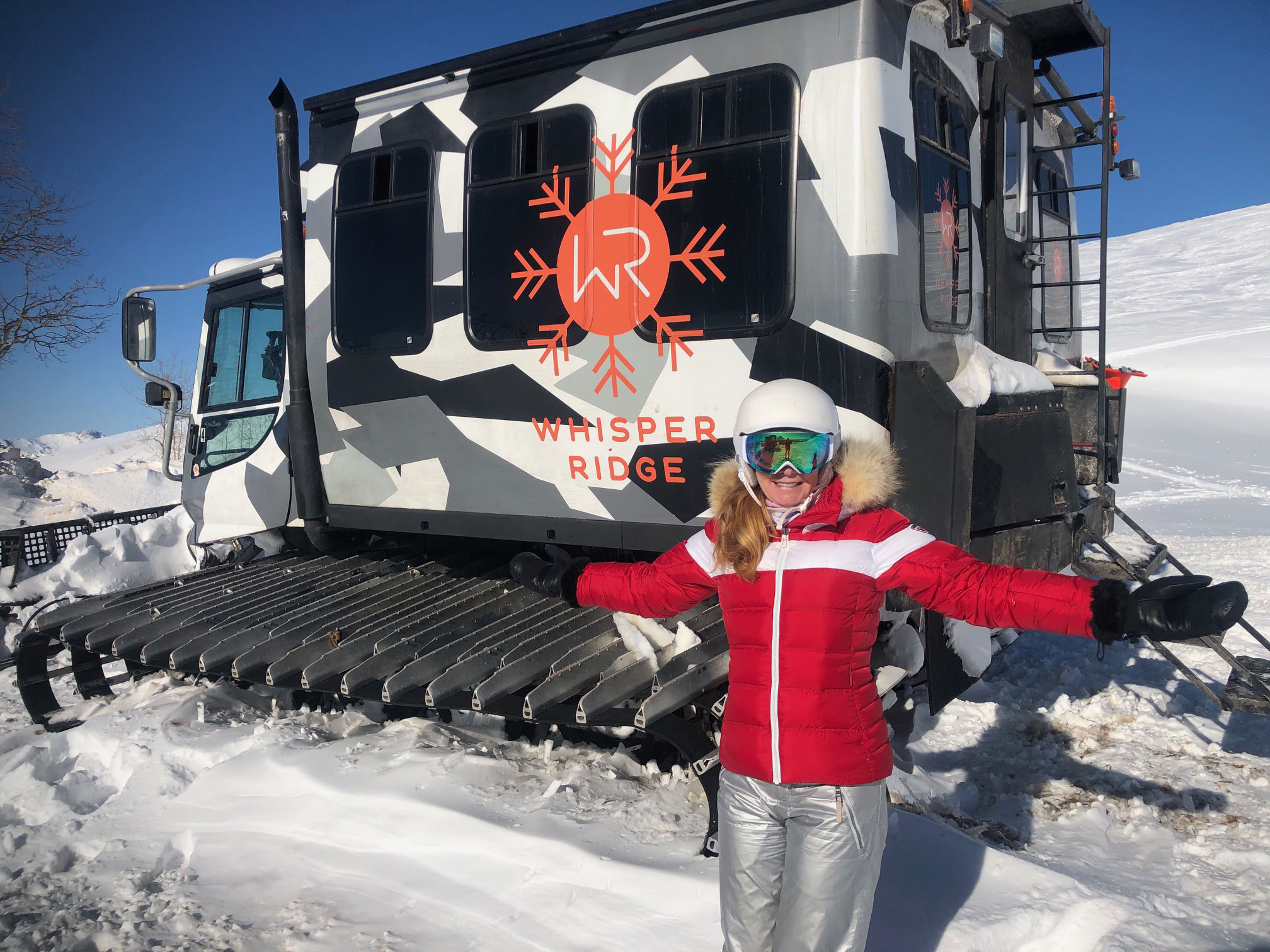 Cat Skiing
What is cat skiing? It's the backcountry sport of being transported by snowcat up to untracked ski terrain, typically outside of a ski resort boundary, a very unique experience.
By the way: no actual feline cats are involved…meow!
Cat skiing is poor man's heli-skiing, costing less than a day of helicopter skiing, often offered at a ski area to access bonus side country or backcountry terrain, but sometimes it's a standalone tour operation with its own mountainous tenure – like in the remote Canadian Rockies, for example.
Cat skiing pros
A snow cat can operate in all kinds of weather, which is not true of helicopters that can't fly in high wind, dumping snow or low visibility.
Your ski or snowboard skills should be advanced to expert. The snow cat will deliver you to all natural, ungroomed, variable ski terrain. You should be able to ski everything and anything with competence. The brochures and facebook promos only show sunshine and powder… but…
Conditions vary. You may be skiing in windblown, deep powder, steep tight trees, or wide open bowls – sometimes all in one run. You need to be able to handle all conditions at any time. You don't want to be the weakest link in your cat group by slowing the pack down, falling, etc.
You should be fit, enough to do non-stop runs, in deep powder, or steep glades, without panting like an old dog.
Cat ski guides typically include a lead guide and a tail. The lead guide skis first, setting a line you should not cross to the left or right. You are not to ski pass the guide. The tail guide sweeps, making sure everyone has skied down successfully, and helping any skier that has fallen.
Cat skiing affords camaraderie – as you and your group gather in the snow cat after each run and rumble back up the hill. Faceshots, falls, first tracks- its all part of the exhilerating day outdoors with people who share your passion for snow!
Snow cats are warm and cozy inside typically, and you have a place to shed extra layers, your water bottle etc. You may be sharing the cat however with another group, taking turns ascending while they descend, and vice versa.
Cat Skiing can cost $250-$800 a day, depending on the terrain, location and reputation of the outfit. Its an expensive day – it can be priceless when you ski untracked bottomless billowy powder. Meanwhile, Powder Mountain in Utah has cat skiing for $25 a ride (plus your lift ticket), accessing their side-country terrain. It's a great intro to cat skiing at a nominal fee, basically inbounds but ungroomed terrain at the ski resort.
A typical day cat skiing usually gains you 10-12 runs. The pace and skill of your group determines how may laps you get. 900-1,200′ vertical is an average cat ski run.
Cat skiing starts with a safety briefing, talk of how to enter and exit the snowcat safely, instructions from your guide, avalanche safety briefing including how to use transceivers, warnings about tree-well danger, and how to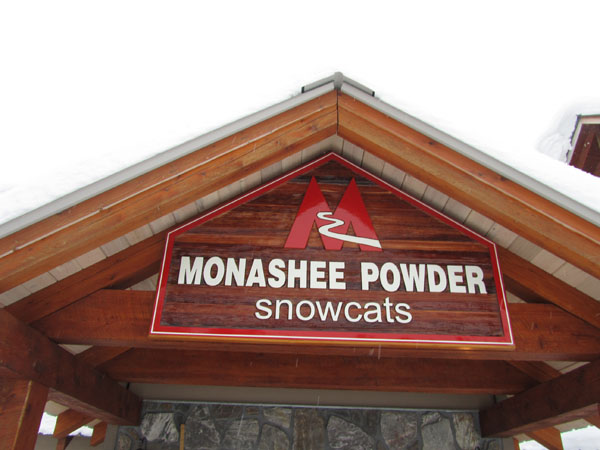 search for a lost skier in the event of a slide or avalanche – so that you're avi saavy.
Lunch is typically on the fly in the snow cat, a picnic lunch box served in the snowcat while you ascend, or occasional an outdoor picnic. Rarely, the snowcat operation will have a yurt out in the backcountry where you are hosted for a lunch by a fire.
Cat ski restrooms are the great outdoors. Ladies, pack some tp. You will likely be outside all day, plan accordingly.
Speaking of ladies, cat skiing seems to be predominantly a male sport, heli skiing is the same demographic tendency. Take it from this female, I am often the solo female cat or heli-skiing– which is fine, just letting you know. It's often a pack of ski bros, buddies or brothers – dudes that have saved up for their cat ski trip.
Dress in layers for cat skiing. Days start cold, and as the mountain temps climb in the sun, so will your internal temp from skiing hard. In the afternoon as daylight and the sunshine fade, you will want those layers back to prevent chill.
Cat skiing cons – some operators market to intermediate skiers and snowboarders. This is a disservice to experienced skiers in the group when one individual holds up the rest, can't ski powder, or trees, or keep up with the rest.
See Reviews of Cat Skiing:
Monashees Cat Skiing
Whisper Ridge Cat Skiing Utah
Brundage Cat Skiing in Idaho
Heli Skiing Tips
Why Don't More Women Heli Ski