Washington Skiing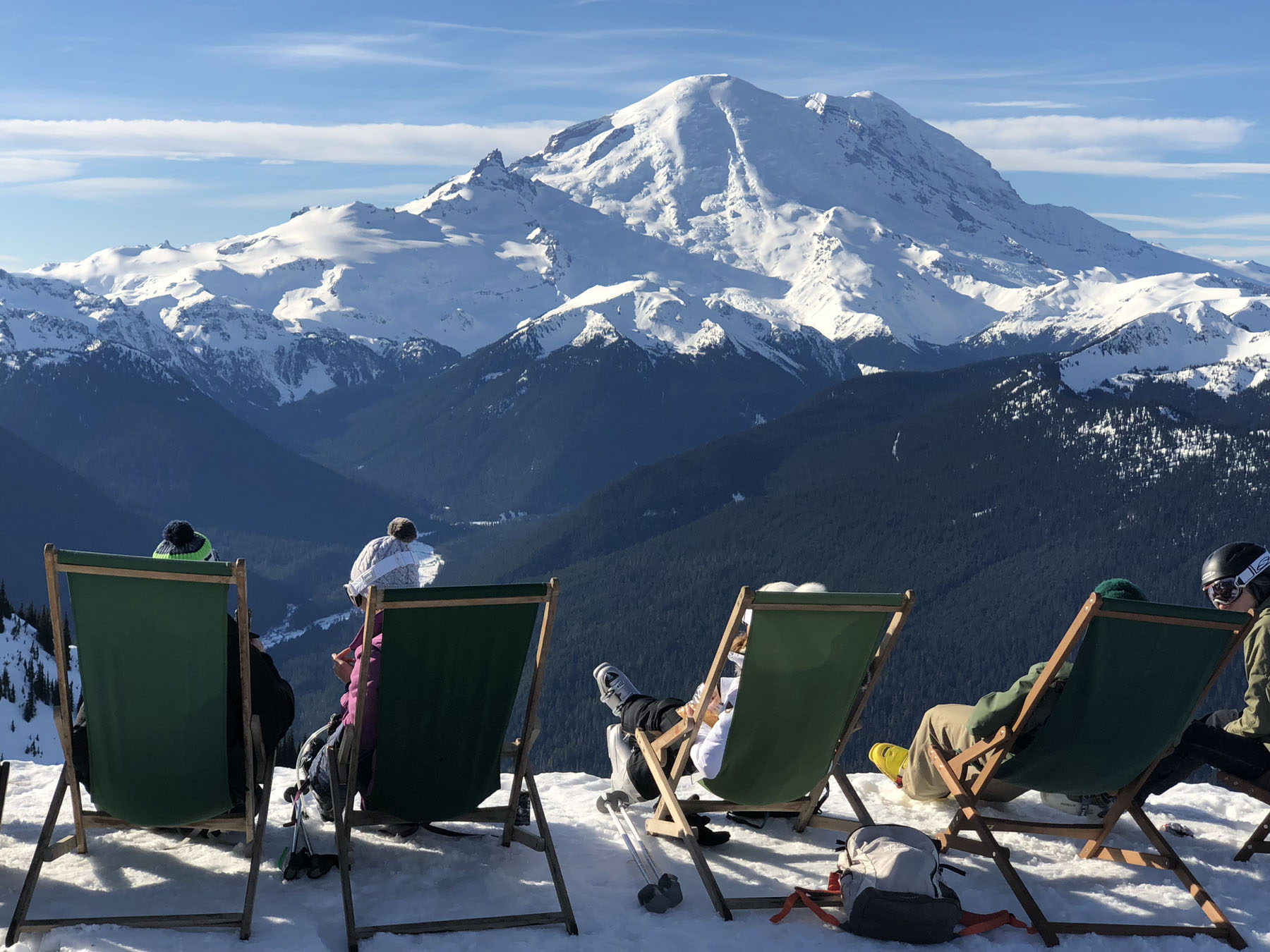 1crystal-mtn-view-mt-rainier
6crystal-mountain-mt-rainer
Washington state is revered for its rugged coastline, but also its dramatic mountains, The Olympics, The Cascades, Columbia and Okanagan ranges. Of course the most iconic peak is towering Mt Rainier at 14,410', also Mount Adams at 12,020' and Mt Baker at 10,781' are prominent and famed. More than 50 Washington mountains are 5,000 footers. These steep craggy peaks are an adventurers dream scape, and photographers haven, uniquely Washington, versus the mountains of neighboring Idaho and  Oregon.
For skiers, Washington is home to 13 ski resorts, located all over the vast state. The Cascade Mountain are blessed with significant snow fall, given the humid stormy Pacific North West climate. In fact, Washington's mountains hold a world record for snowfall, with nearly 100 feet of snow, 1,140 inches in one season at Mount Baker, and second goes to 1,122 at Mount Rainier.
Near Seattle, you have three major ski resorts Stevens Pass, Crystal, Summit at Snoqualmie. We have skied Crystal and Snoqualmie, we loved the proximity, terrain variety, and the scenery of both. Stevens Pass, now a Vail Resort on the Epic Pass, is 90-minutes east of Seattle, with over 1,100 acres, on two mountains. Leavenworth and Mission Ridge are a bit further to the east. Washington's Eastern Cascades have skiing at 49 Degrees, Mt Spokane, and Bluewood. To the north near the Canadian border are Mt Baker and Loup Loup plus Heli skiing at North cascade. You are also just 4 hours to Whistler Blackcomb in Canada from Seattle, so you could do a Pac North West Ski Tour, also skiing Cypress.
See our Washington ski reviews of skiing Crystal Mountain Resort – Washington's highest lift served ski mountain, with the largest skiing terrain and spectacular views, and Summit at Snoqualmie – a humble happy mélange of four ski areas under an hour from Seattle.