Award Winning Journalism… Heather is a NASJA Lifetime Achievement Award Winner and a Harold Hirsh 3-Time Award Recipient for "Excellence in Journalism"! Heather was also named Top 100 ski peeps to follow on Twitter by Freeskier Magazine…
Below are a few testimonials from ski industry leaders commenting on the work of Heather & Greg Burke, Journalist, Photo Journalist, and editors of www.FamilySkiTrips.com, The Luxury Vacation Guide and SnowPak.com founders and contributors.
Heather!
Thank you so much for all your stories on Banff skiing at Sunshine, Norquay, Lake Louise!
Your articles are inspiring. We'd love to share these stories and Greg's images with our followers!
Thank you!
Sarah, Director Of Marketing SkiBig3, Banff, Alberta Canada
Heather & Greg,
Thanks for all your hard work, many ski articles and excellent photos, helping to promote our great state of Utah! Fun to ski with you both too!
My Best, Nathan Rafferty
President & CEO Ski Utah
This is awesome! Thank you so very much! We will continue to share links, your great photos and stories! Great time skiing with you rippers and getting to know you both! Keep up the great work! Hope our paths will cross again for skiing and après ski!
-Meegan Fields, Marketing Director, Kimberley Alpine Resort, BC Canada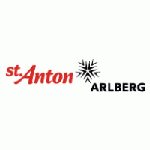 Dear Heather & Greg,
We are glad to see you spent an informative and enjoyable media visit in St. Anton am Arlberg Austria. You have been very productive upon your return to the US. We are really pleased with your work, articles, photos and social outreach. It was a pleasure having you here, we look forward to welcoming you again.
All the best,
Verena & Wilma, St Anton am Arlrberg Tourism
Heather & Greg,
Thank you very much for all your articles on Family Ski Trips and Luxury Vacation Guide… Lovely to meet you 2. We will share your articles and follow you on Facebook. If you are ever in the Swiss region Arosa – Lenzerheide again, pls let us know.
All the best,
Andrea, Crest'Ota, Arosa Lenzerheide
Hi Heather,
This is so thoughtful! Thank you very much for sharing all your Vail articles.
My Best,
Hope Grandon, Corporate Communications, Vail Resorts

Dear Greg and Heather,
Thank you for all the Portes Du Soleil coverage, you must have been writing non-stop since your media visit! We truly appreciate all the positive recommendations to your many readers and followers. Thank you again for your posts and articles on Family Ski Trips and Luxury Vacation Guide.
Best, Alissa Mendes de Leon, Region Dents Du Midi, Suisse
Dear Heather & Greg,
Thank you so much for the great Swiss coverage. Impressive! I posted your article on my Facebook page!
Best regards,
Ursula Beamish-Mader,
Media Relations Switzerland Tourism
Dear Heather and Greg,
Thank you very much for your great Zermatt articles, pictures and videos of Zermatt. I wish you many sunny ski days in the future.
Best Regards,
Amadé, US PR Director, Zermatt – Matterhorn
Dear Heather & Greg,
Thank you so much for your beautiful reviews on Saas-Fee Switzerland, the Pearl of the Alps.
We hope you travel back to Saas Fee again. Our pleasure to host you.
Cheers, Chantal
Saas Fee Tourism
Heather & Greg, Thank you for your excellent and plentiful reporting on your experiences in Austria skiing! Let us know when you want to ski Austria again – perhaps I will join you!!
Sigrid Pichler
Austria Tourist Office – Public Relations
Thanks for all the great ski stories and features on all the different channels Heather and Greg! You are my favorite journalists this winter!!! You will be always welcome in Lech Zürs, whenever you feel like it!
Pia Herbst, PR/Presse
Lech Zürs Tourism, Austria
Awesome Coverage!
Thank you Heather & Greg for the Vail ski reviews! Let's not wait several more years, let's get you out to our Utah and Tahoe resorts soon!
Best, Kelly Ladyga
Vail Resorts, VP Communication
Heather and Greg,
This is great Whistler Blackcomb coverage. Thanks so much! I will share this with all the mentioned Whistler businesses and I'm sure they will be thrilled! Great photos Greg! We'll share on social media as well!
Best, Bree Eagles,
Tourism Whistler
Family Ski Trips picked their
Top Ski Resorts in North America,
and Snowbasin made their list!
Thanks so much!
Best, Megan Collins, Snowbasin Resort Utah
Heather and Greg, Thank you so much for including Field Guide at Stowe in your Top Romantic Ski Resorts article on Boston.com. The team at Lark Hotels is happy to be in such great company! We'll be sure to share on social media as well. Thanks and come see us again, I'm happy to set it up!
Mary Concannon
All Heart PR & Lark Hotels
Heather,
Thank you for all the Aspen coverage. We really appreciate it.
Great to have you and Greg out here, enjoyed skiing with you.
Best,
Jeff Hanle, Director of Public Relations
Aspen Skiing Company
Heather & Greg, We are so excited to read your Ski Whitefish story on Boston.com! Nice work capturing the spirit of our little town and big mountain. Your timing is perfect as the snow is falling heavily. Thanks again for including Whitefish in your travels, your luxury and family ski websites, blog and your extensive social outreach!
Thank you, Lisa Jones
Explore Whitefish Exec Director
Wow, that's a huge amount of work! Thank you for visiting our Italian Dolomites and sharing our skiing, hotels and restaurants with your US readership on your Luxury Ski Site and Boston.com. I will share this with my clients.
Ciao and Grazie Mille, Claudia DaRin
Luxury Lakes & Mountains Collection
Heather,
The Hermitage Club is thrilled with this coverage (as am I). This is amazing! We would love to organize another media visit with you.
Thanks!!
-Shawna Kelleher & Sarah Francomano,
Senior Account Execs, Fleishman Hillard
Heather & Greg,
Thank you for sharing all of your articles from your Northern Idaho ski visit. Seeing these fantastic articles and photos is very exciting.
Keep up the great work.
Thanks,
Mitch Knothe
Idaho Tourism
Dear Heather and Greg,
Thank you so much for this really nice, massive coverage on Gstaad Grand Hotel Park. Please contact me anytime should you decide to come back to Switzerland!
With my very best regards,
Jean-Yves Blatt, General Manager
Grand Hotel Park, Gstaad Switzerland
We wanted to thank @FamilySkiTrips again for the great article on Boston.com about our GoGloves! Thanks for helping us get funded with Kickstarter, we are so excited, thanks again for your support!
Best Regards,
Eric Ely, GoGloves
Heather, This coverage is amazing! Thank you very much! We appreciate you guys visiting Lake Louise and Kicking Horse and such great articles and photos.
Best, Matt Mosteller, VP
Resorts of the Canadian Rockies
Wow! Heather, our cup runneth over! Thanks so much for all the phenomenal posts, articles, photos and content following your ski visit to NH's Mt Washington Valley!
We know you travel all over the world to ski, so we sure appreciate your choosing the White Mountains.
These stories and reviews and posts are just great!
Marti Mayne, Mt Washington Valley Chamber of Commerce
Many thanks for all your different media placements on Grindelwald, Wengen, and Murren. Excellent! I hope you had an amazing time in Switzerland and you will come back again.
Best Regards from the Jungfrau Region,
Lara Saxenhofer – JUNGFRAU Marketing Manager
Heather & Greg,
Wow! So great to see all this Purcell Heli Skiing coverage and your story is wonderful, you clearly picked up on all the things we're most proud of. Not all media communicate our vibe so well, or so promptly.
Thank you!
Our Best, Katie, Jeff & Rudy Gertsch, Purcell Heli Skiing, Golden BC

Heather, your website is fantastic. As a family we have acquired a strong passion for the sport, and your ski site has provided invaluable information for us in our enjoyment of east coast skiing, thank you. The pics of your ski travels are great too. Appreciate all your work!
Hope to see you on the slopes next season – John Wilcox
H
eather and Greg,
Thanks for the great media coverage generated from your trip. We so appreciate your work to help spread the word about Idaho's ski areas. These are wonderful stories and photos, and your social media reach is terrific.
Laurie McConnell, Visit Idaho
Dear Greg and Heather,
Thank you so, so much for those great ski articles about our ski holiday destination Gstaad Switzerland – they are awesome! Snowy regards from Gstaad!
Vivienne Bauer – Gstaad Saanenland Public Relations
Hi Heather and Greg,
I love it!
I hope all the people reading think the same and get curious about our special little place in the heart of the Swiss Alps. Thank you very much for all the Engelberg Titlis ski articles and media coverage! Great! Hope to ski with you again soon!
Best Regards,
Peter Niederberger, Engelberg Titlis, Switzerland
Thank you for your articles on Adelboden and Parkhotel Bellevue.
We look forward to welcoming many American guests next winter!
Best Regards, Irene
Hotelier -Parkhotel Bellevue, Adelboden, Switzerland
Heather & Greg,
This Big Sky ski review is awesome!!! Thank you so much! Love your writing style and photos on Boston.com and your two ski sites.
It was such a joy to meet you and your family as well.
Sheila Chapman, Public Relations,
Big Sky Resort
Awesome Switzerland feature on Boston.com, great photos by Greg too. You do such an amazing job describing destinations for skiers. You make everyone want to to go (with you)!
-Cyndi Smith, Maine Magazine
Your many features on Le Massif and Hotel Le Dominion Charlevoix describe really well our property and its ambiance. Please let me know when you will be back with us, it would be a pleasure.
Best Regards,
Richard Germain, GM, Hotel La Ferme
Heather, you rock! Thanks so much for your writing and sharing with your many media outlets! You truly honored the embargo and got the ski news out first! Nice work!
Cheers, Katie & Mia, Liftopia
Great Sunday River feature article Heather! Thank you very much. We had a great time skiing together, always a pleasure. Let's get you and Greg back for one more trip this winter. You treat us very well, we appreciate it.
Dana Bullen, General Manager, Sunday River
Heather and Greg, Amazing! Thank you for all the wonderful stories on the Durango area and Purgatory Durango Mountain Resort. We really appreciate it. You are welcome back anytime. It was wonderful to meet you both – such a professional ski journalist team.
Anne Klein, Durango Tourism, Durango, Colorado.
Heather,
Thank you…what wonderful coverage!
It was a pleasure to have you and your family with us and we welcome you all back in the near future.
Best, Nina Henderson, Marketing
Four Seasons Resort Jackson Hole
Thanks so much for the wonderful coverage of AMANGANI, thanks for
saying all the nice things you did, the photos are fantastic.
All the best,
Stuart Campbell, General Manager
Amangani, Jackson, Wyoming USA
Grand Targhee loves the Burkes!
Great team and great Targhee articles on Boston.com and their ski sites!
Thank you! Ken Rider
Director of Marketing, Grand Targhee Resort, Wyoming
Heather & Greg,
This coverage is great! You guys rock! Love your article on Stowe Mountain Lodge at Spruce Peak on Boston.com, and all your posts. The higher-ups here are praising all your fantastic coverage of us, and the staff have loved it too.
Leslie Kilgore,PR Manager Stowe
Lodge at Spruce Peak
Heather and Greg,
Awesome article on Stowe, thank you!
Jeff Wise
Marketing Director, Stowe Mountain Resort
Vail Resorts Senior Communications East
Heather and Greg,
Thank you for the fantastic positive article and beautiful shots.
We appreciate the extraordinary coverage on Boston.com and your two superb ski websites.
Cheers,
from Bella Coola Heli Sport Team